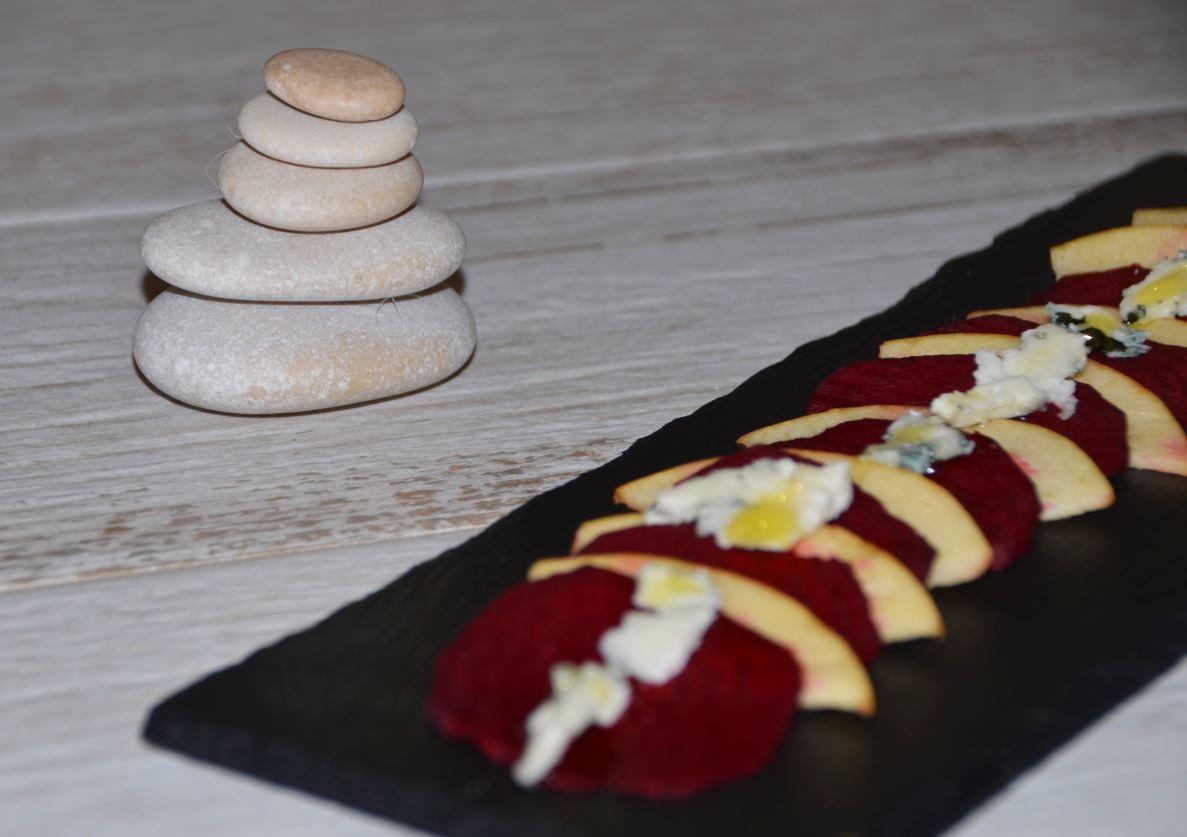 Ingredients:
2 tubers of red beets
1/2 apple
30g Roquefort cheese
olive oil

Preparation:

Wash and peel the beetroot.
Wash the apple.
Cut both into very thin slices and arrange alternately on a plate.
Then crumble the cheese and serve it carefully.
Put some olive oil over it ..
If you prefer to make a dressing, you will find a suitable recipe in the recipe of Melon salad with roquefort
Good Appetite.
This recipe is suitable for a healthy diet after fasting and after the build up days.
Summary / Resumen / Zusammenfassung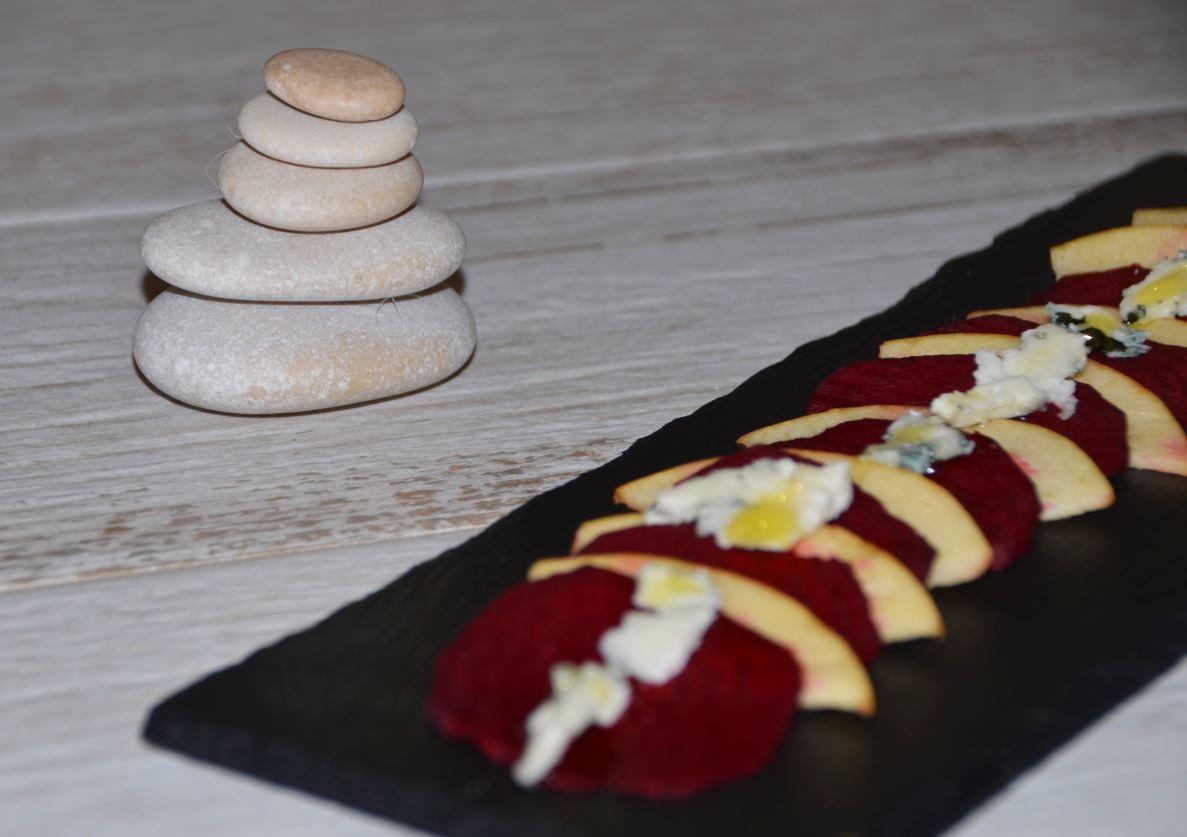 Titel
Author
Published
Preparation Time
Cook Time
Total Time
Average Rating





Based on 1 Review(s)