Ingredients:
500 g fresh carrots
80 g raisins
2 tbsp olive oil (*)
1 small lemon
1/2 teaspoon fine mustard
1/2 teaspoon honey
Salt pepper
Preparation:
Wash the carrots and grate on the coarse planer.
Squeeze out the lemon.
Make the sauce from oil, lemon, mustard and honey and season to taste with salt and pepper.
Mix the raisins well with the grated carrot and the sauce.
Put everything in a closed container and let it rest for at least 2 hours in the refrigerator.
Mix well again before serving.
Good Appetite.
To find out more about the health benefits of carrots please click here.
(*) This recipe is suitable for the days after fasting, but you should not use oil, especially on the first build up day. On the second build up day you can use it, but only little.
Summary / Resumen / Zusammenfassung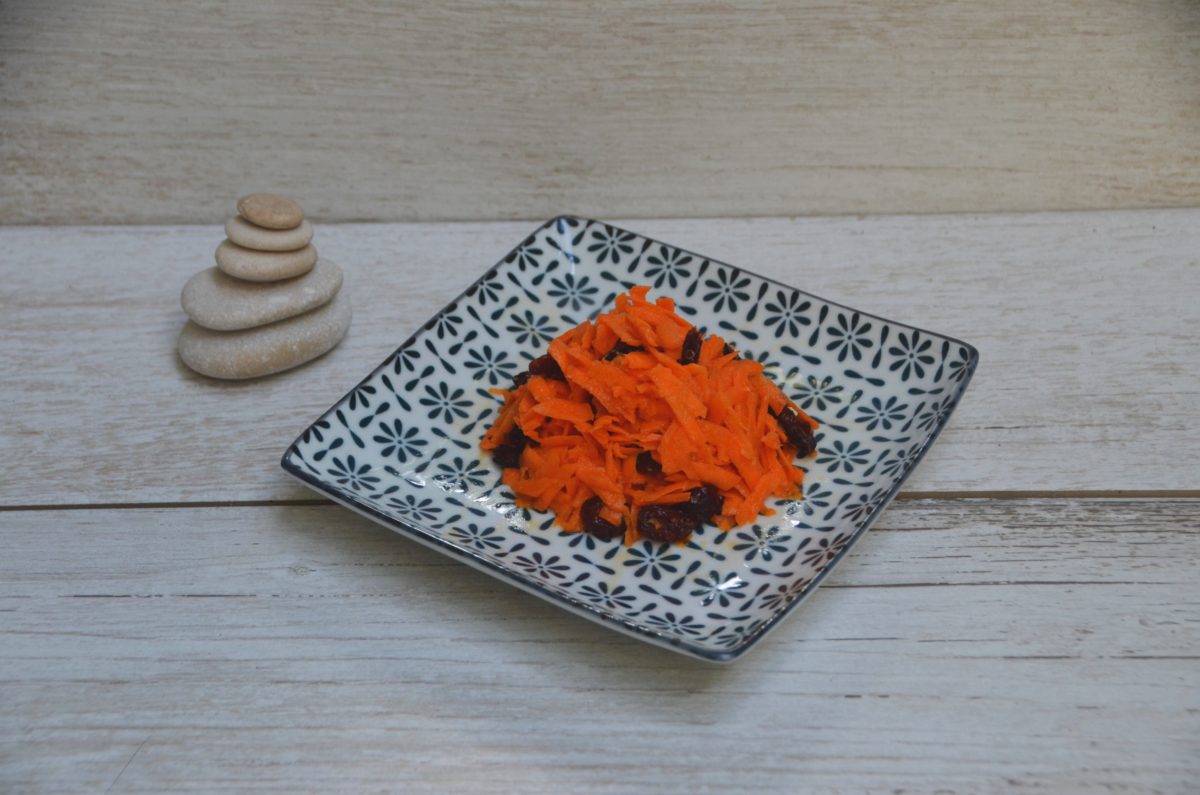 Titel
Carrots with mustard raisins
Author
Published
Preparation Time
Cook Time
Total Time