A fantastic time in Spain in Coma-ruga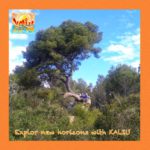 First of all, my fasting retreat with Simone was an amazing and educational experience. Simone is very warm person who tries to make you feel at ease. At all times, she supported us very well with additional information about fasting and local culture and much more.
One of the best things for me was that I did not have to spend time thinking about what I was going to eat the next day. The answer was quite clear – nothing!
That made this experience so unforgettable for me, because I had to focus more on myself.
It was my first time fasting; and I decided to go to Spain, because I like the combination of the weather and the sea.
I booked the course in English, so it was a win-win situation. I could improve my English as well. Thank you for this, Simone!
The feeling during the fasting week was greater than I could imagine. It made me feel more energetic, more clear, and more focused on the important things. And, by the way, I lost 7 kilograms!
For me was the right decision and I would do it again, for sure.
Thank you, Simone, for this great experience and a perfect time.
Best wishes,
Marco
Marco E.
Bavaria / Germany
If you want to disconnect for a week
If you want to disconnect for a week you are at the very right place at Kaliu. Sun, sea, fields, vineyards, old villages in the hinterland, so the fast is not difficult at all. Beautiful fasting week, highly recommended.
(translated from german)
A spring dream
I've been making fasting weeks, but now fasting combined with hiking is one of my favorites.
The juices and soups were sensationally good, the hiking tours prudently and varied planned.
To be by the sea and in Spain in spring is wonderful.
Top Relaxing, I am healthy and full of energy. Best regards, Doris
(translated from German)
Doris Reiter
Wien, Österreich
Fasting and Hiking
In March 2018, I spent a week as a guest at Kaliu Fasting. It was a wonderful experience, a great feeling with a great fasting guide. Thanks Simone.
Sandra D.
Chemnitz Germany
A great week
I can recommend a week of fasting with Simone as a fasting leader  to anyone. It's just great in this beautiful place. We had perfect weather and Simone planned everything perfectly. For questions she was always available and set up their program according to individual wishes. I can only recommend this week to anyone👍. In this great landscape fasting is by no means a privation. My first time, but certainly not the last. But then only with Simone, once Kaliu, always Kaliu👍.
Daniela Seifert
Dankerode, Deutschland
Energy and vitality
The experience of the week of fasting with the accompaniment of Simone was extraordinary. It was the first time I was fasting and I was clear at all, but the advice and guidance of Simone, and her juices made everything very easy. And do it in group as well. The feeling of energy and vitality I experienced was amazing. It is as if you were doing a reset. And the walks through the natural surroundings of the Baix Penedès were wonderful: along the beach, among the vineyards … A 100 percent recommended experience!
(translated from Catalan)
it can also be a relaxing holiday
Fasting and hiking in Catalonia: I did it. The place Coma-ruga offers everything you need for active relaxation. The sea on the doorstep, the trails just around the corner. We were a small group of women who, like me, experienced the fasting adventure for the first time. Being able to combine fasting and walking together was perfect for me. I could not have imagined one without the other. You, our dear fasting guide Simone immediately gave me the feeling to be in good hands. I like to remember the varied hikes and the fresh, delicious juices, which we had when we stopped at a nice rest area. The evening lectures made me understand how important it is that body and soul need a break now and then. I would like to repeat that. Until then, I wish you always nice and satisfied participants.
(translated from German)
Great experience
I was fasting with Simone in spring.It was the first time for me and it was a great experience that I would definitely like to repeat.I needed a break and some kind of reset for myself, which was a great success with fasting.It somehow turns off more than on other holidays.The walks through the Mediterranean forests and on the coast were fantastic and the juicesvery jummy. I really enjoyed barefoot walkings through the sand.Fasting was really easy in the group.The supervision during the week was first class and Simone always has some help when somebody has a problem.I can only recommend it.
(translated from german)

Mareen
Leipzig/Deutschland